The Florida Housing Coalition's Annual Statewide Affordable Housing Conference is the only place where you can meet more than 900 affordable housing professionals from throughout Florida. The conference will take place August 29-31, 2022, at the Rosen Centre Hotel in Orlando.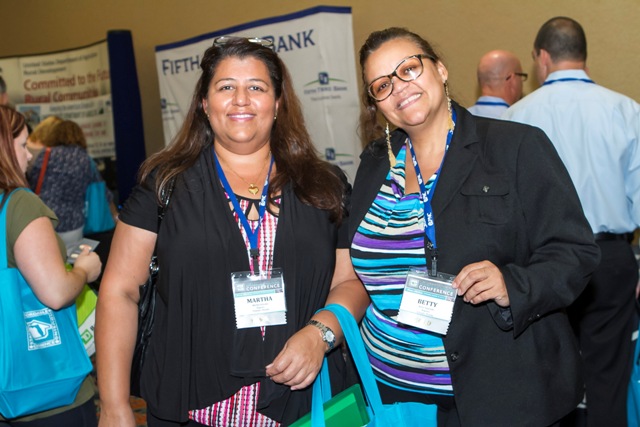 Register Now & Reserve Your Exhibitor Space
Would you like more information on becoming an Exhibitor? Reservations are made on a first-come, first-served basis.  Click the Expo Registration button below. For more information, contact Johnitta Wells at wells@flhousing.org or 850-878-4219.
Exhibit Hall Dates & Times
Exhibitor Benefits Package
10' x 10' booth space

6' x 5' skirted table

2 chairs

Opportunity for advance registration for next year's Expo

Free self-parking when you identify yourself as a conference participant

Opportunity to present your information to more than 900 housing advocates
Exhibitor Fee & Assignments
The non-profit rate for exhibits is $1,500; the government and for-profit rate is $3,500. Selection of exhibit space is at the sole discretion of the Florida Housing Coalition and will be based on space availability.
Partners for Better Housing (Platinum, Gold, Sponsor) receive free exhibitor space for the Housing Expo. Partners must confirm use of their space in writing by June 3.
*(After this date, there will be a $50 charge for name badge changes or additions)
Partners for Better Housing
Commitment Level
PLATINUM – 20 conference registrations + 2 Prime Expo tables
GOLD – 10 conference registrations + 1 Prime Expo table
SPONSOR – 6 conference registrations + 1 Expo table
All Partners receive subscriptions to Housing News Network Journals, free job vacancy posting service on the Coalition's website and membership rates for registration at the conference. Partners also receive recognition at the conference, in all conference-related publications, the Coalition's website, as well as, other hard copy publications. To become a Partner for Better Housing, contact Johnitta Wells at 850-878-4219 or e-mail wells@flhousing.org.